عالمي
A New Era or Just Another Streetwear Brand Is Architects of Change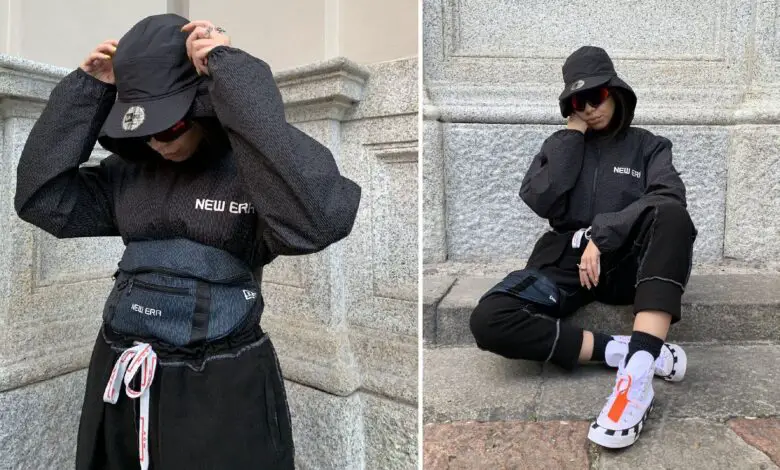 Our style preferences reveal something about who we are. It is a culmination of the decisions we have all made as a group, the result of years spent refining our taste, and a vehicle for us to communicate with those around us. We spend money on a certain fashion because it appeals to us. Naturally, we only purchase items that we intend to wear.
What you may adore today may not be something you'll especially have a taste for in the future, as fashion has undergone an infinite change throughout the years.
Let me review some historical context: Chanel was created when ladies found corsets to be intolerable and unsuited for an active lifestyle.
La Maison Dior was established at a time when post-war society was in need of more feminine vitality and there was an excess of supplies for the army. As a response to the celebration of feminism and working women, Saint Laurent and Prada became well-known fashion houses. Virgil Abloh's Off White, which emphasizes the modern urban and streetwear lifestyle, is the most recent birth of a fashion brand that has altered the landscape of the industry.
And that brings us full circle to the idea that our choices in clothing are a reflection of who we are—is the ongoing evolution of our fashion tastes a contrast to the way we reflect? Or is it only evidence of how our choices in clothing change as our need for personal expression grows?
A conceptual streetwear company called Architects of Change, which produces high-end luxury streetwear that conveys both art and a message, is a brand that fully grasps this idea. The brand's seamless integration into the quick-moving and continuously shifting desire for self-expression struck just the right balance of sophistication and high-level urbanism for me.
Architects of Change appears to have the same amount of artistic flair as high-end streetwear companies like Heron Preston, Stüssy, Off-White, and Palace. Architects of Change, on the other hand, designs each sculpture with a message—a question, actually more than a declaration—that is powerful enough to lead to numerous open-ended responses.
To understand hidden messages contained in the artwork, you might require a higher level of literacy or knowledge. Because of its complexity, the brand is charming and even fascinating.
Lydia Vladi had the idea for Architects of Change while she was in London. They do not follow the conventional fashion calendar, in contrast to other fashion businesses. They don't stock any seasonal items. Instead, each of their sets reveals the most popular subject of the day.
For instance, I was intrigued by their newest collection, Alien World Tour 2020. It considers the extraordinary occurrences that have taken place in 2020. The book Architects of Change discusses fake news, the rise of cryptocurrencies, the nature of humanity, and the need to wake up to love. I urge you to check out their incredible works on their YouTube channel or website, architectsofchange.shop, as each item has a unique backstory.
The use of art to raise a question or encourage reflection on a problem is one of the most powerful aspects of Architects of Change. Instead of providing solutions, it encourages the people to ponder, question, and start the discussion themselves.
Think about fake news—the government or the Yellow Press? What is constructed behind the cryptocurrency inscriptions and pyramid? Why did they choose words like Monero, DEX, and War as backdrop phrases in their shaded trading metaphors? What or from what will you wake up?
One of their prints features a couple in bed and a wake-up call. Another shows a portion of the Google search page with a question about mankind and a number of enigmatic words in the backdrop.
This is supposedly the legacy of the year 2020, which is said to have transformed us all. They also constructed a poster to honor those who survived the lockdown and proclaim that the new meanings of humanity and awakening were what mattered most. Why the collection is titled Aliens' World Tour of 2020 and lists all the affected cities on the back of a t-shirt is still up for debate.
Their art prints also radiate happiness, promote participation, and have a high energy that combines art and a message. Architects of Change is one of the fashion brands to watch because of the remarkable quality of its material, which is on par with the most prestigious names in the business.
Through something as common as clothing, Architects of Change promotes conversation and fosters interpersonal connections. Architect of Change is the ideal brand for travelers, the world's movers and shakers, and intelligent, well-read consumers who can understand some of the themes covered. Overall, Architects of Change is a call to action rather than merely an act of self-expression.