عالمي
Mastering the Art of Falling Asleep Quickly Effective Strategies for Better Sleep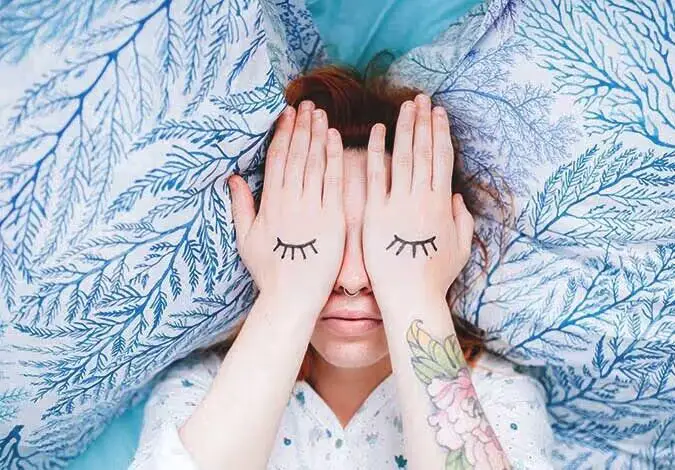 Sleep is essential for our overall well-being, yet many individuals struggle with falling asleep quickly and have difficulty achieving a restful night's sleep. The ability to fall asleep promptly can significantly improve the quality of your sleep and enhance your daily productivity and mood. In this article, we will explore effective strategies and techniques to help you fall asleep quickly and enjoy a rejuvenating night of rest.
Establish a Consistent Sleep Routine:
Creating a regular sleep routine sets the stage for better sleep. Aim to go to bed and wake up at the same time every day, even on weekends. This helps regulate your body's internal clock, making it easier to fall asleep quickly. Consistency promotes a sense of rhythm and reinforces your body's natural sleep-wake cycle.
Create a Relaxing Sleep Environment:
Designing a sleep-friendly environment can significantly aid in falling asleep faster. Ensure your bedroom is cool, dark, and quiet. Consider using blackout curtains, earplugs, or a white noise machine to minimize external disturbances. Remove electronic devices that emit blue light, as it can disrupt the production of the sleep hormone melatonin.
Practice Relaxation Techniques:
Engaging in relaxation techniques before bedtime can calm your mind and prepare your body for sleep. Try deep breathing exercises, progressive muscle relaxation, or mindfulness meditation. These techniques help reduce stress, lower anxiety levels, and induce a state of relaxation conducive to falling asleep quickly.
Limit Exposure to Stimulating Activities:
In the hours leading up to bedtime, avoid activities that stimulate your mind and body. Minimize screen time and avoid engaging in intense exercise or consuming caffeinated beverages close to bedtime. Instead, opt for relaxing activities such as reading a book, taking a warm bath, or listening to soothing music.
Create a Bedtime Ritual:
Establishing a soothing bedtime ritual can signal to your body that it's time to wind down and prepare for sleep. Engage in activities that promote relaxation, such as dimming the lights, sipping herbal tea, or practicing gentle stretching or yoga. Consistency in your bedtime routine helps condition your body to associate these rituals with sleep.
Manage Stress and Worries:
Persistent stress and worries can interfere with falling asleep quickly. Prioritize stress management techniques, such as journaling, talking to a trusted friend or therapist, or practicing stress-reducing exercises like yoga or tai chi. Taking proactive steps to address stress can help calm your mind and create a more conducive environment for sleep.
Create a Comfortable Sleep Environment:
Investing in a quality mattress, pillows, and bedding can make a significant difference in your ability to fall asleep quickly. Choose a mattress that provides adequate support and comfort for your body. Optimize your sleep environment by adjusting the temperature, ensuring proper ventilation, and selecting the most comfortable sleep position for you.
Avoid Clock-Watching:
Constantly checking the clock can create anxiety and make it harder to fall asleep. Resist the temptation to keep track of the time and focus on relaxation techniques instead. If necessary, remove the clock from your immediate sight to prevent sleep-related stress.
Conclusion:
Falling asleep quickly is a skill that can be developed with consistent practice and a few adjustments to your sleep routine and habits. By establishing a consistent sleep schedule, creating a relaxing sleep environment, practicing relaxation techniques, and managing stress, you can improve your ability to fall asleep promptly. Remember that good sleep hygiene practices and a commitment to prioritizing sleep are key to achieving restful nights and waking up refreshed and rejuvenated each day.